WHO REALLY WANTS TO LEARN
" Buoyancy Control SKILLS?"

Most divers are in such a hurry to collect c-cards and to buy fancy dive gear and to score bragging rights that they allow the proverbial cart to get in front of the horse.

SCUBA Diving is an EGO Sport!
SO FAR

....fundamentals such as Buoyancy Control have managed to not become an "ego trip" or attract very much attention from most of the diving community.
Perceived
STATUS
is more important than actual competence with fundamental skills.

WE "ONLY" MENTOR FUNDAMENTAL SKILLS.
We

"pull no punches & take no prisoners"

.



IF you have nothing to learn....we can't help you!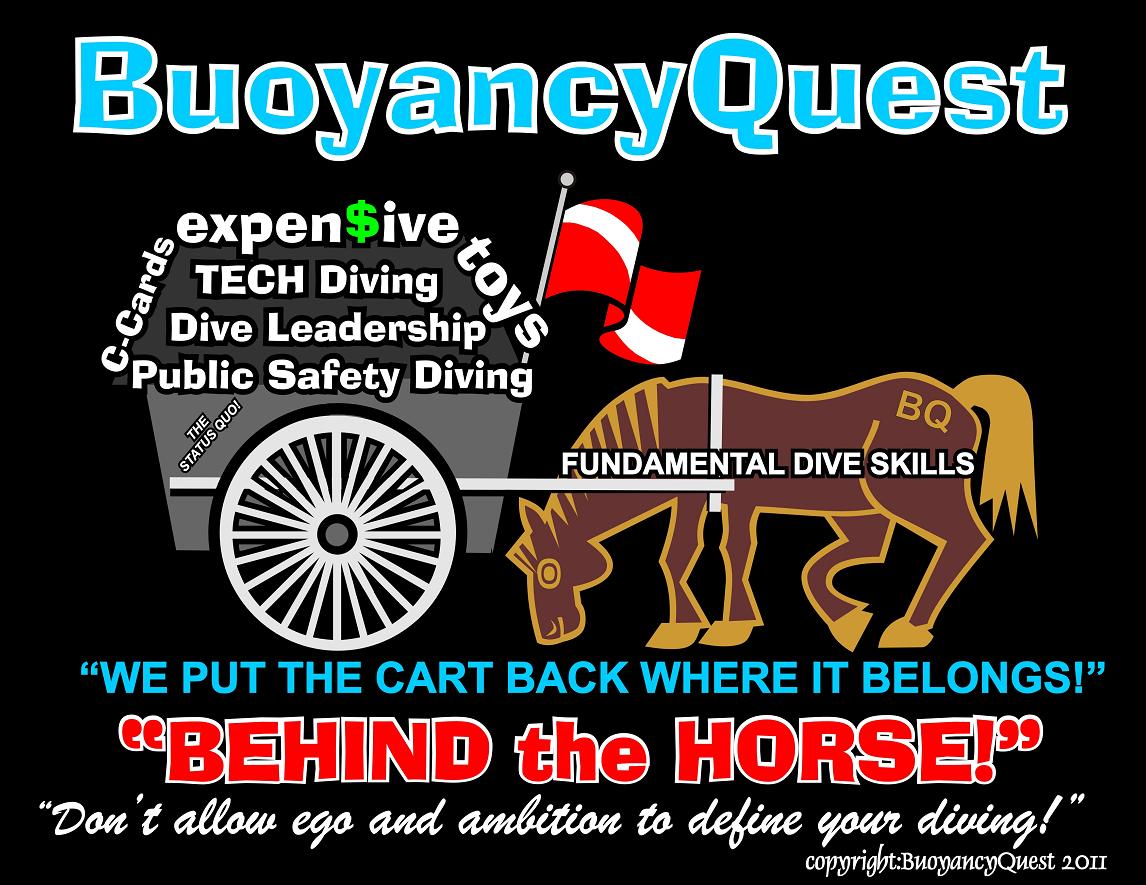 FOR THE RECORD:
there are superb swimmers who are hopeless divers & superb divers who posses surface swimming skills that are marginal, at best. It is a mistake to measure

SCUBA

divers by their crawl strokes.