THE DIVER ON THE RIGHT, AS WELL AS THE DIVER BELOW,
BOTH HAVE GOOD BUOYANCY AND GOOD TRIM AND THEIR KNEES ARE BENT AND THEIR FINS ARE UP, WHERE THEY CAN DO NO HARM TO THE BOTTOM COMPOSITION

BECAUSE A STILL PHOTO "ONLY"
RECORDS WHAT
HAS
OCCURRED
DURING, PERHAPS, 1/250TH OF A SECOND, YOU HAVE TO TAKE OUR WORD FOR IT THAT THESE 2 DIVERS LOOK GOOD OVER A PROLONGED PERIOD.
THIS IS TRUE, NOT ONLY OF OUR PHOTOS, BUT ALSO OF ANY STILL PHOTOS THAT YOU HAVE SEEN DEPICTING DIVING SKILLS IN DIVE PUBLICATIONS OR ON OTHER WEBSITES.
WE URGE YOU TO WATCH THE VIDEOS THAT WE HAVE PROVIDED AND TO ASK YOURSELF WHY THERE ARE NOT MORE PROFESSIONALS WHO OFFER VIDEO IMAGES OF THEIR FUNDAMENTAL SCUBA SKILLS.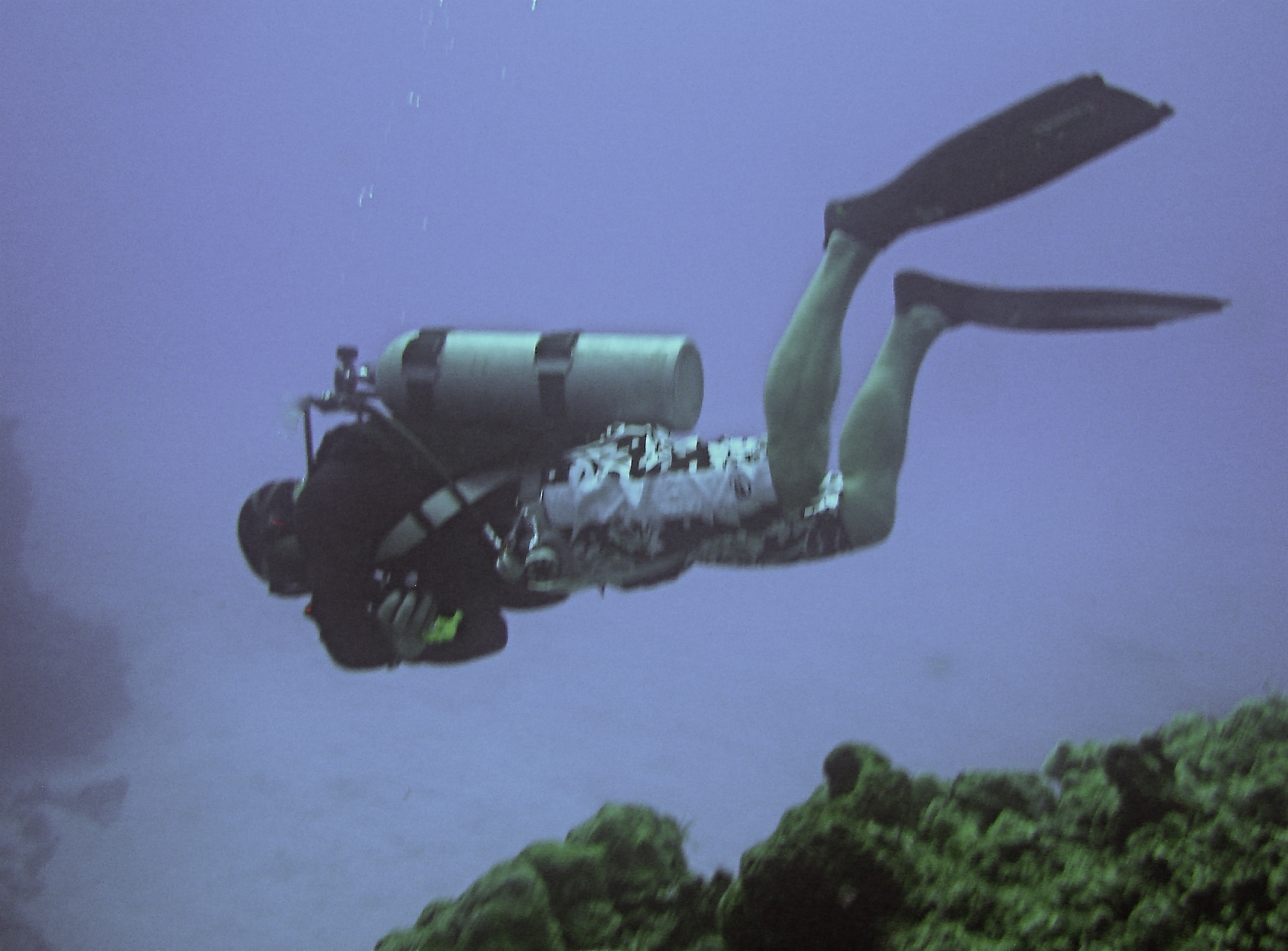 BUOYANCY SKILLS & GOOD TRIM
ARE FOR ALL DIVERS....NOT JUST