SCUBA Buoyancy Control SKILLS


"No performance requirement in

SCUBA

Diving is more poorly defined or less often achieved than....

Buoyancy Control.

"



PICTURES ARE WORTH

A THOUSAND WORDS

WHY DO MOST DIVERS HAVE POOR BUOYANCY SKILLS?


Could it be the way they learned to dive?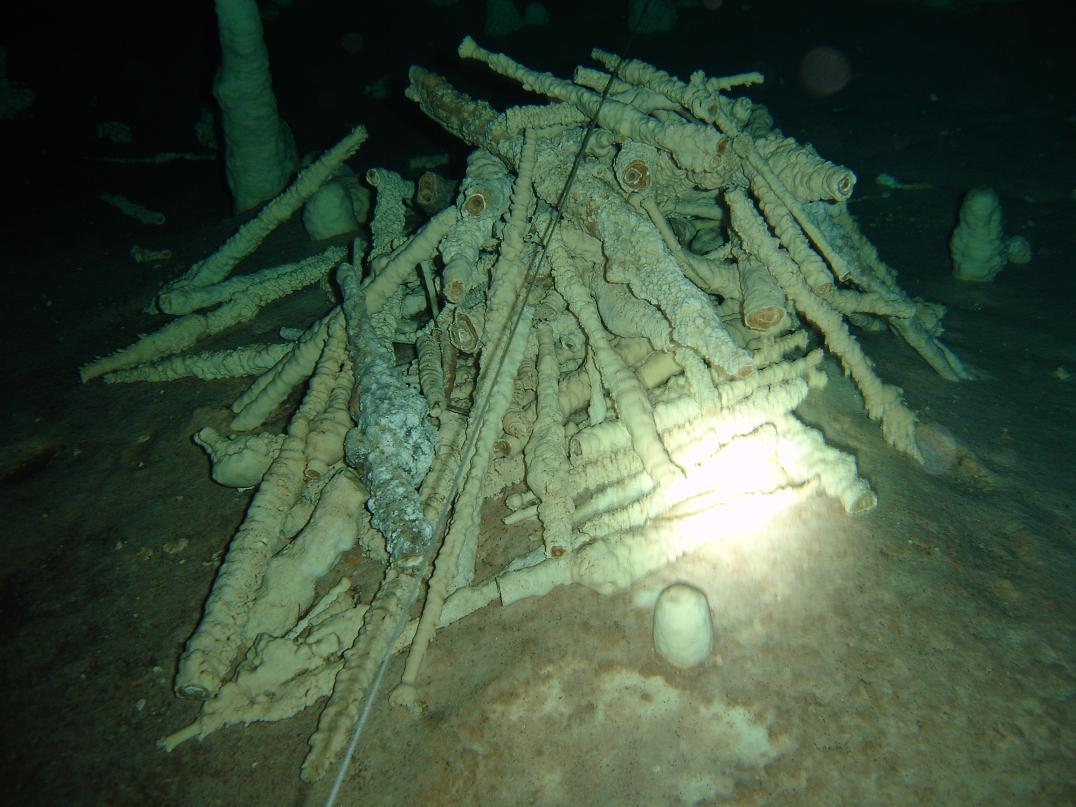 A cemetery pile (one of several) ~ Nohoch Nah Chich ~ Parker's line
PHOTO: john noftall
This is another reason to get Buoyancy Control right before advancing on to the spectacular stuff.
"Not yet ready for prime time divers"
___
did this
!
Divers who took and PASSED a cave course

....

before their buoyancy skills were adequate.
"CAVE DIVERS did this!"
[ They were certified as cave divers! ]
BUT their credentials didn't protect these formations from their carelessness or lack of ability.


Decorations that took many years to form, drip by drip, were altered in an instant.
BEING A GOOD DIVER IS NOT ABOUT HOW MANY CREDENTIALS YOU HOLD, HOW LONG YOU HAVE BEEN DIVING, HOW MANY DIVES YOU HAVE DONE, HOW MANY RESORTS YOU HAVE VISITED, HOW MANY T-SHIRTS YOU COLLECT, HOW MUCH "STATE OF THE ART" EQUIPMENT YOU OWN OR WHAT YOUR INSTRUCTOR STATUS IS WITH A PARTICULAR AGENCY. AND IT'S NOT ABOUT HOW BIG YOUR EGO IS OR HOW FAT YOUR WALLET IS EITHER.
" GOOD DIVERS ARE MEASURED BY SKILLS....NOT C-CARDS AND SCUBA GADGETS!"
Good divers look good underwater because they have Good Buoyancy Control. Everything else is secondary!
"How you look on paper doesn't impress the things that you destroy underwater!"

IF you are a certified cave diver, you probably don't belong in a cave....BUT IF YOU'RE NOT.... you definatly don't belong there!


john noftall
return to


copyright: BuoyancyQuest, LLC. 2010 all rights reserved